1. What will I receive if I accept a 'mystery coin' offer?
You will receive the mystery coin of the week, so, if you accept more than one coin offer per week, you will receive duplicates.
2. Can I return the mystery coin if I don't like it?
Unfortunately not, all sales are final. No returns or refunds will be accepted.
3. I can't see the discounted coin in my cart or 'Order Summary'.
If you cannot see the following note in the side-cart prior to checkout, please refresh your page and try again: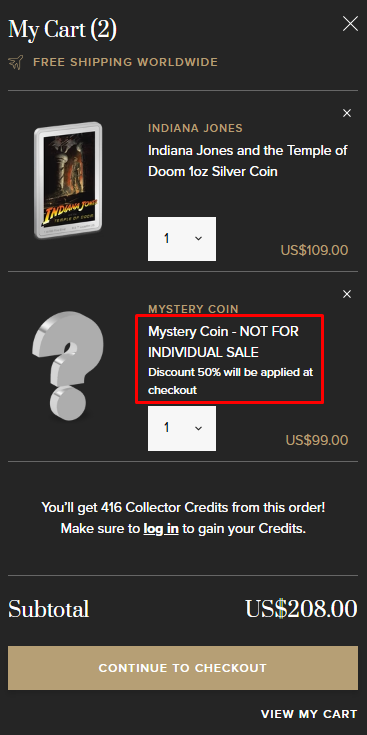 Mystery Coin - NOT FOR INDIVIDUAL SALE -Discount 50% will be applied at checkout
Ensure you wait for the green 'ticks' to populate once you accept the offer before moving on also, as this may cause the discount to fail.
Please submit a support ticket prior to purchasing if you have any further issues.